Detective VDT on vnexpress.net posted on 4/12/2009
"Occupation" track the adulterer
After hurriedly divorcing his wife and children with the reason the boss asked to go to work, Linh thought about the "trip" with his girlfriend at the beach thousands of miles away. But he did not expect, someone secretly followed him as soon as he left the door.
Meet at Noi Bai airport (Hanoi) to depart but Linh and his lover pretended not know. They deliberately arranged to sit next to each other on the plane, then as if accidentally the man went "work alone" and the girl sitting on the talk, cheerfully laughed throughout the journey.
At the "rendezvous" is a high-end, quiet private resort in the coastal city, closing the "screen" Mr. Linh and her lover quickly hand in hand, loving each other between the white light …
At this time, through the private detective husband track, the most dynamic of Mr. Linh, his wife (Nhan) at home. She was in pain, shocked to know her husband has a lovers but still try to calm down when listening to the phone call to visit her husband. I tried not to scream out the face of the "double-hearted" of her husband when he complained that the past few days tired of meeting regularly, contact partners until late at night so no time to buy gifts. for the mother and child.
After several days at the resort, with the evidence provided by Vietnam Information Company (Detective VDT), when her husband returned home "hit the back". Knowing that she can not hide the adultery, the husband confesses to have "sunstroke" in front of a girl. His love affair with the new woman began a few months.
But the next news from the Detective Company VDT shows, things are not so "gentle". This man has feelings for the girl long time, shortly after the couple Mr. Linh married not long. They had a baby together.
The child approach was carefully taken by the VDT team to obtain samples for DNA screening. The results show that this is his own son Linh … Know the truth, Nhan decline, she immediately thought of divorce her husband betrayed. But after settling down, the young mother decided to talk to her husband … With the love and ingenuity of women, she hopes to pull the husband "lost" way back to the family for many years.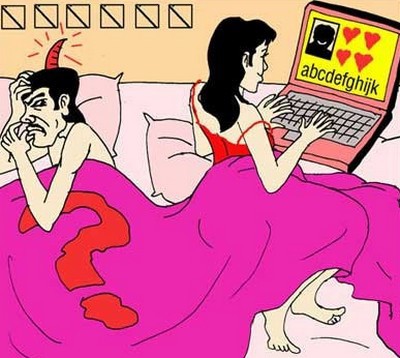 The woman does not make makeup before going to work again sitting in front of the mirror attentive beauty. She has to eat, choose the clothes carefully than before … Have never doubted the faithfulness of his wife, but in front of these things, especially more she often used the excuse of "close" made Long lost. Eat insomnia … and come to the rescue office VDT. At the cost of about one million dong a day for hiring a detective, this "tracking" service is being sought by quite a few. Long Long after losing interest in making money, neglected family suddenly startled when his wife changed unexpectedly. She cut her long hair loose so he was fascinated to bend curly, dye looks quite stylish.
After half a month "signing a contract," Long received information that during his lunch break at work, his wife often went to eat with a handsome man. Choose a quiet corner in a quiet cafe, the two talk quite cheerful, open and friendly. Long wife playful, velvety make appearance looks quite different look sad at home. Long found out that this is the old classmate of his wife – "rival" of his time saw his wife.
Recalling this particular guest, Mr. Do Ngoc Anh (Director of VDT Detective Company) told Long not to comment on a wife but only confessed that he had realized his mistake. With tears in his eyes, he told her after the love period from the two students so his wife should be husband. Desiring to escape from poverty, Long buried his head in the work. At several times volunteered to work far away, he let her new wife at home martial arts months. The care of her sister is not as thoughtful as when he was in love … Especially, messy habit, spit indiscriminately, addicted to his cigarette "dropping power" because thinking that no need to consider I'm in love.
Knowing that his wife was lonely, when he discovered many "bad habits" of her husband … need people to share, Long said will try to change in the hope of grabbing happy boat playing with. Than everytime he realizes money is important in life but he can not because of it that trade the family happiness.
Not only family members hired detective to track his spouse, his husband adultery also want to "supervise" you. At the age of fifty, the business prospered, the children were quietly retired, he himself gave the right "relax". During his massage sessions, he was fascinated by a young woman of twenty, a sweet western voice, charming talk and a good afternoon. After the good money, the gift hit the psychology of women, the girl "belongs to him."
Mr Viet rented a luxury apartment for his lover, giving her money to study cosmetic surgery with the promise to open a beauty salon. The girl obediently liked and listened to him. After a few months of mourning, he recently came to panic when he saw the material demands of her grandmother. The pile of tens of millions of dollars he had just taken the day before, the next day she saw her to take off, begs for more …
Unfortunately, but before the use of many suspiciously, especially his lover is not the same with him as before, but sometimes also the excuse of refusing to "love" has caused the business person. He contacted the private detective.
He repeatedly called the detective to see if his lover was acting suspiciously, and told him anything unusual should be reported immediately. Receiving a report that a young man went to the girl's place, midnight the lights were off but did not see him, as he was sitting on the fire. The husband tries to lie to his wife for excuses to go out. He launches cars as he arrives to catch her "caught two fish" …
But to where, he fell back when it is known that this is the husband of the girl. They "separated", each one a place to live but coincidentally meet in Hanoi and "old love does not have to ask". He admits to "sharing" his wife for Viet, hoping she will "cup" the big money of her lover rich. When there are more money, the two of them to go to another country to do life again.
Experienced with the professional detective VDT, hair man experienced bitter confidences, he also has little real feelings with the girl. If it was not discovered early, it would not be known how long he had been hugged, how much money it would take for the couple. A few days before the incident was over, hearing his brother, he swung his hand to transfer hundreds of millions to the account for her shopping.