Recognizing the profession of "private detective" will help people, enterprises enjoy information service
Reporter: Vietnam Information Providers (VDT Detectives) was established on 01/02/2005 by the Department of Planning and Investment of Hanoi. Over the years, the VDT Detective Company has made continuous efforts to build and develop its position as one of the most respected and senior detectives in the informational sector. On the occasion of the new year, Mr. Do Ngoc Anh Director of VDT Detective Company has given the talk about the orientation of activities in the coming time.
It is known that VDT detectives have been licensed to operate in the field of information supply. This is a relatively new field and is considered sensitive. So how did VDT detectives train their staff?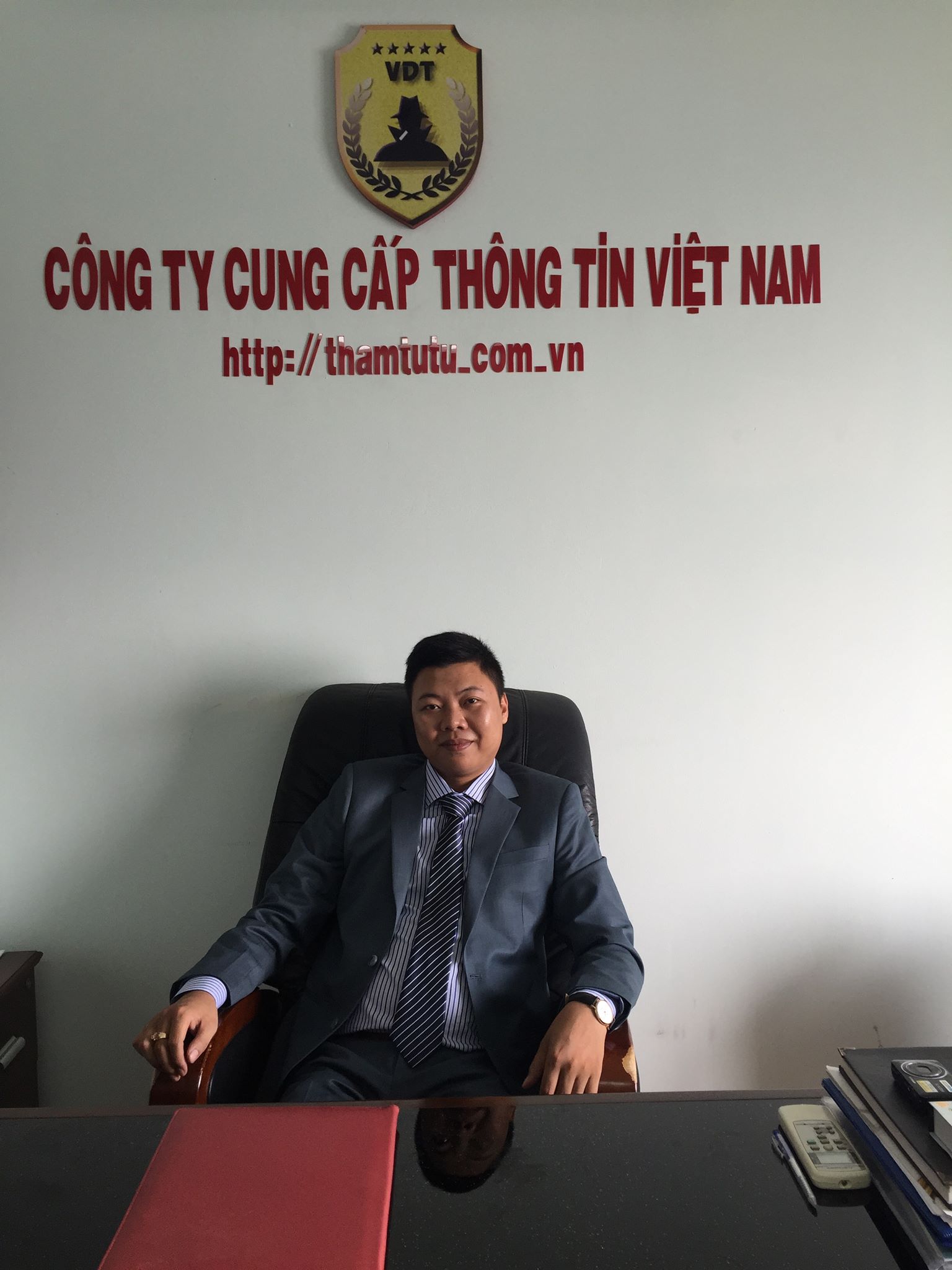 Detective VDT: Yes, Vietnam Information Company Limited (still known as VDT Detective Company) is one of two licensed enterprises providing civil information services. Because this is a new and sensitive activity, we always try our best to try our best to study and study the law so that our activities are always safe. Legal and helpful for customers.
Up to now, with the enthusiasm of their own, the leadership of Detective Agency VDT with professional skills has built, successfully trained a staff of young dynamic, enthusiastic, responsible spirit in task. The standard of our staff selection is good records, no criminal record, no financial problems, money … and professional ethics. At the same time, they also receive legal training to ensure that accurate, accurate, and reliable information is collected.
To get here today, is also a contribution to accumulate experience with the operation of the three words VDT "Behavioral Culture, Accurate, Confidential Information" is the slogan for the company. Detective VDT. Carrying through each year of each historical period and each period. Detective VDT was advertised by the media as "the second detective in Vietnam" with a high level of professional detective service, giving high reputation to customers.
VDT Detective Company has brought confidence to customers in many fields. At the same time, thanks to the principle of absolute confidential information of customers when coming to use detective services, the number of customers to find more and more VDT Company. To meet the needs of customers, now VDT Detective Company has established more branches in Ho Chi Minh City, established representative office in Da Nang, and Representative Office in Hai Room.
Reporter: How many requests does the VDT Service receive per year? Among them are suggestions for providing information related to privacy, business secrets … or to serve unfair competition intentions?
Detective VDT: On average every year VDT detective companies receive about 1500 requests from customers and thousands of consultants free.
The main areas of client demand are to provide information on relationships related to family marriage such as finding out the spouse's signs of adultery, resolving issues arising in marriage occupy about 30 %, child-related requirements, peer-to-peer supervision, adolescent supervision of about 20%, request for blood screening, DNA screening of about 20%. In addition, other fields such as economics, market surveillance, research on counterfeit goods, imitation goods, theft internally … In general, the field of our company also meet the requirements of customer.
Among them, also many customers have requests to provide information may serve to bad intentions. We always think that we must act in accordance with the law, and at the same time ensure morality, so we always consider carefully before deciding whether to sign a contract or not. If we know that the request is clearly intended to serve bad intentions then we cleverly refuse.
Reporter: There are still conflicting views on the provision of civil information that people call private investigators. How do you think the law should recognize this problem?
Detective VDT: The need to find out information (by law limits as parents learn about children, spouses learn about each other's relationships, businesses learn counterfeiters, replicas their products …) is legitimate needs, but people and enterprises are not easy to find out, and the information service was born as a practical requirement.
From practice, I think functional agencies need to conduct surveys of people's needs, to find out if some information is needed when people ask for detective services. Will it be necessary for a facility to recognize a detective as a profession? 12 years is not a long way but also a sufficient time to show that the information service of detective company VDT really necessary for social life. In the coming time, I think that when the legal system is better, the detective should be recognized as a conditional occupation to meet the actual needs of the people.
The great concern that the leadership of the VDT detective agency is trying to solve the work of the people, rather than some functional agencies can not be resolved and treated, the role of the detective will undertake . Many agencies, newspapers have written about the detective "left margin there, margin must have". With the desire of Detective Agency VDT in particular and the detective in general, the desire for party and state policy changes to expand the loosening of detective activities in the regular way, Detective Service In fact, it has contributed a great deal of effort to the work of the profession, to solve the situation of redundant labor and to contribute obligations to state agencies. The role of a private detective is to support some of the civil procedures, in the legal proceedings of Vietnam.
This does not mean that the detective is allowed to provide information in all areas of social life, but only certain areas such as civil and economic. At the same time, there must be a separate legal corridor, privacy requirements, how to use professional measures to collect information … I suppose, the recognition of this profession will Helping people and businesses to enjoy better information.
Reporter: Thank you