Currently the demand for hiring the tracking detective is no longer new in Vietnam and has bloomed in recent years. Detective Company VDT is a leading provider of tracking detective services and investigators in Vietnam with the high reputation that has been confirmed.
What is a tracking detective hire service?
The hire of tracking detective service  is the service monitors, records the activities of the subject such as time, place to go, person to meet, what to do, then summarizes in a specific way in writing to report to customers. Simultaneously provide images and footage during monitoring time.
Is there need to hire a tracking detective?
Time spent in the workplace or the business work takes up most of your day. Every day and every hour passes, you do not know where your children are going, what they do, if they go to school in full or not, what their relationships are … When you find out, it's normally too late. That is why the hire of tracking detective service, investigation service is becoming more and more popular.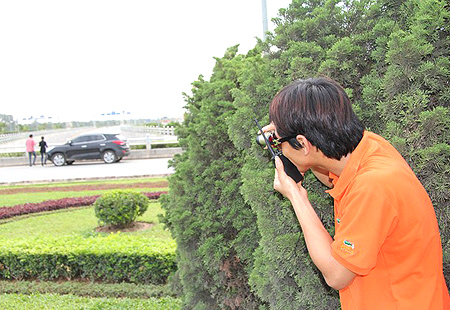 The tracking detective hire services, investigation servicese at Detective Company VDT
Provide information about relatives living away from home, away from home.
Search for the person who lost the way or left home.
Detective to track, search and provide information as required in suspicion of husband or wife with negative signs.
Detective to track, seek and provide information about social relationships that have an adverse effect on husbands, wives, children, relatives leading to social evils, and child education.
Investigate internal theft in your family or company.
Detective to monitor, search and provide information about the phone number of an individual or an organization.
Provide information, evidence for civil-economic relations, trade.
Provide information on counterfeit goods, imitation goods, poor quality goods.
Private investigator to seek and provide information in signing contracts with customers in the field of Civil – Economics.
Provide information for customers to proactively prevent, detect; prevent to the loss, the disclosure and steal information.
Search in other cases:
Tracking detective to pets (dogs, cats) that were lost the way or stolen …
Find things, objects, documents …
Search in long lost contact or missing:
* Find children, parents, brothers due to circumstances of separation or long lost contact …
* Find old friends, old people, long-time benefactors.
With the motto "Prestige, Honesty, Confidentiality"