GENE (ADN) Verification
– Gene verification, ADN testing by the most modern scientific methods through: hair samples, nail samples, blood samples, skin samples, and oral mucous membranes to verify the bloodline of parents and children with high probability of 99.99%.
– Genetic testing to find relatives, find the identity of martyrs
– Genetic testing of livestock to determine the origin.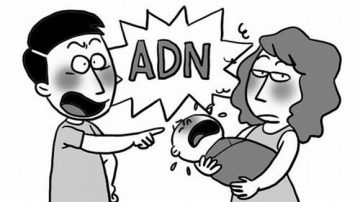 Procedures for ADN Verification
– A decision to solicit expertise from the Court or an official request for assessment (for an organization), a written request for assessment (for an individual).
– Other relevant documents.
– Detective Company VDT will directly collect samples of relevant persons in accordance with the legal process and transfer the documents to the Ministry of Public Security for inspection.
Implementaion time:
– Time: 07 (working days)
Guide to collect DNA samples
– Blood sample:
– It is possible to use plastic injector or clean, sterile injector to extract 2 to 3 drops of blood at the tip of the finger (preferably ring finger on the left) or take about 0.5 – 1 ml intravenous blood, soak in the medical gauze or clean cotton cloth in the same place, to dry naturally in a well ventilated place (not drying by hot or sun), packaged separately into a paper envelope with full notes.
– For infants or children too small, it is possible to use blood samples collected from the heel.
– Hair sample:
– Use 10 to 15 hair strands with roots to stick to clean white paper, wrap and put in an envelope, sealed, full information about the sample (not broken hair, natural hair loss and cut hair).
– Sample of oral mucosal cells:
– Use about 2 to 3 clean cotton toothsticks cut off one side. The top of the remaining cotton is pressed into the inner cheeks of the oral cavity, just slightly rubbing and turning. Place the sticks on the clean white paper. To dry naturally, pack separately, note complete information on the sample.
– Umbilical cord sample:
– Umbilical cord sample must be dry, not rot or mold. In the case of fresh sample, cut a small portion of 0.5cm stored in a deep refrigerator until dispatched to the inspector.
– Toe-nail, finger-nail sample
Case-by-case form:
Direct lineage verification (father-mother-children)
– Take samples of children, father and mother to clarify the blood relation between father and child or mother and child.
– In case of confused suspection during childbirth, it is necessary to collect enough amples of parents and children to determine the parent-child lineage.
Indirect lineage verification:
– Assessment to clarify the brother relationship with the same father or not.
– Expertise through relatives: grandfather – grandson. uncle – grandchildren and blood relatives are sampled for those who need blood tests according to the male lineage.
– Expertise through maternal blood relations: Valid for persons of the same mother, grandmother, aunt or uncle with maternal blood relation.
Note: For the indirect lineage verification, the requestor must contact in advance to provide all necessary information as well as receive the request for sample collection required by the assessor.

Judicial Expertise
1: Image expertise
(On camera, movie files, photos in mobile, computer, memory card or other document … )
2: Audio expertise
(Audio file in voice recorder, CD, cell phone, cassette … )
3: Fingerprint verification
(On the land use rights transfer contract, purchase letter, , will paper, inheritance, certificate of land use rights and house ownership, power of attorney …)
4: Verification of signatures, scripts, seals
(On the land use rights transfer contract, civil contract, the purchase and sale paper, the borrowed paper, the testament, inheritance, the certificate of land use rights and the ownership of the house, the power of attorney …)
Detective Company VDT !