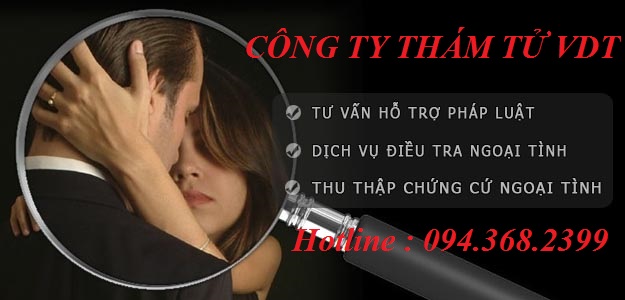 Detective Company VDT with infidelity investigation service
Search and provide information as required for suspicion of husband or wife with signs of infidelity and family problems.
Search and provide information about social relationships that have an adverse effect on husbands, wives, children, relatives leading to social evils and child education.
Provide information about relatives living away from home, old people lost their way, children leave home.
Provide information to juveniles in the family.
Search and provide other information as required in Marriage and Family.
Q&A.