The narrative of a customer when visiting the office of detective VDT Hanoi
We have been married for 4 years after 3 years of love. My family is very happy with a 3 year old boy. My husband loves his wife and children. Family economics is well-off.
I have a childhood friend from childhood L. L Lange in love affairs, nearly 30 years old but still not pillow. She has a small house on the outskirts of the city, so my family goes there to play and sleep back. Someone told me just close to the time when you robbed her husband to sit there and cry. I brushed off because I always believed in her husband's love and friendship with L. On the other hand, as dry as my husband is not my friend's friend. I am most assuredly when L takes care of my child as her biological son.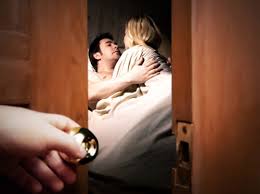 Life goes on smoothly counting. Then one day, I noticed an abnormality in my husband and close friend. They seem shy, talkative when talking to each other. At times I accidentally caught my eyes L looking at my husband affectionately and lovingly, and then during the meal my husband or pick up food for her again. I started hypnosis but things just stopped there so I thought I was sensitive because the two of them had nothing to do with each other.
But then the gurus told me something was wrong between my husband and L. I began to give my husband more attention, I secretly checked the messages, calls in my husband but did not detect anything. Even social networks are. I started struggling and then self-aggrieved myself. I thought, "Maybe I should hire a surveillance detective to answer this question, but let this be dead." Say is do. I went online to look for the prestigious Detective Agency. Finally, I went to the VDT Detective Office in Saigon.
Next to me is the young director, very friendly and calm face. I share everything with you as a friend. And told him not to let the two of you know that my detective was watching them. He was sure of me for that. I was relieved that my heart began to wave. If my husband was having an affair with L … I did not dare to think of it.
Then, four days later the young director called me about the results. I am stunned. The phone fell on my hands. Tears roll down. I died in the middle of the house. The two people I trust most can betray me so?
The next day, detectives told me that my husband had just left the company and went straight to L.'s house. I took a car to my friend's house. My mind is completely empty. The door is closed. I pushed open the door to enter. Before my eyes is her husband is sex with L in the living room. I dizzy fell down. Friendship, love, trust in me broke. I sent the two children two slaps. Slapped for betraying me, the slap for my son. I am in pain, so painful that tears can not flow anymore. Run a circuit home to hug baby sobs. I regretted believing too much. If my husband had an affair with outsiders, I would not have hurt so much.
My husband ran into the prayer room begging me to forgive. Now that apology is useful. Ask me how can tolerate forgiveness. I can not divorce for you. But do I have to live in pain, torment for the rest of my life?
The next day, I went to the Detective Agency VDT Sai Gon to thank for helping me answer the question in my heart. Although pain but I feel more relieved. Thank you for not managing the day and night giving me information at the earliest and always motivating me before this spiritual shock.
Now my life has stabilized again. My husband is sorry to try to make up for everything but I do not feel like the old days. Maybe the wound he left me was so big compared to the love he gave me. And her best friend, soon after the incident, she moved to North live and work. We are no longer in contact with each other as before. My only joy now is watching the boys grow up every single day.