How does private investigation connect to the business world?
Well, let's face it, the business world can be a messy, competitive place. As you are attempting to get ahead of competitors, competitors are trying to get ahead of you. In the business world, a little bit of information can go a long way—and that's where private investigation can come in.
Utilizing private investigative services in the business realm is a method of furthering business prospects and success through information gained through private investigation.
For many people, business surveillance refers to the surveillance of employees. You, as the manager or one of a group of managers, want to ensure that your employees are staying on task, getting work done, and performing to the best of their ability without distractions or unneeded interruptions. Surveillance of employees is the easiest way to make this dream a reality, and, for many companies, surveillance of employees has become the number one concern.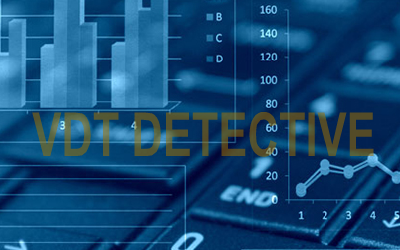 Business surveillance can also, of course, refer to cameras and security measures. Businesses want to be able to protect their assets—whether those assets are physical property or the information contained within files stored at business sites, it does not matter. Nowadays, when many people say surveillance, they are thinking about surveillance or security cameras. In fact, the most generally used answer to any question querying "What is business surveillance" will be a plethora of suggestions and explanation of security options.
Last by not least, business surveillance can also refer to investigations involving the collection of information pertaining to business ownership, business assets, financial standing of a business, and investigations executed to gain many other sorts of other information on many other aspects of a particular business. Some private investigators or investigative firms will provide analytical services that will review information with you and your business partners and help formulate a plan that will allow you to further your company's goals or get ahead of your competitors. Of course, it is not necessary to involve private investigative services once you have your information. What you do with the information gained is completely up to you.
Business surveillance can refer to any number of things. It can be surveillance of employees, surveillance of physical premise, surveillance of information, competitors, finances—almost anything that you need information on! It is the third type of surveillance that a private investigator or a private investigative firm will be most able to help you on. Surveillance of employees and the physical premise are often easily managed by yourself, but broader, more expansive investigations often require the help of a professional. This is where an investigative service like VDT Investigative Services will be able to help you.
VDT Investigative Services will be able to provide you with highly trained, highly professional, and highly knowledgeable private investigators that will be able to help you find, collect, and analyze any information that you need. VDT Investigative Services will be able to match you up with a private investigator that has an applicable working knowledge of your business and your business needs. After all, not all businesses are alike and not all businesses need the same information. VDT Investigative Services will be able to specialize it services to you—the client. You and your business will be treated with respect and dignity, and you will be able to expect the proposed outcomes of any investigation conducted. Most importantly, VDT Investigative Services will be able to work as clandestinely as possible. Like it was said before, the business world is a messy, secretive place; you don't want knowledge of a shoddy private investigation reaching the ears of your competitors. It is best to work with a professional.