VDT Detective Services conducts confidential and discreet relationship investigations often referred to as infidelity or cheating. Our investigators work closely with you to discover, uncover and verify the facts pertaining to your particular situation. VDT cannot answer the question as to why people cheat. Cheaters are defined as partners who lie to their significant others concerning their relationship. Most often, lies pertain to cheating on a partner with another person, but can also mean gambling, alcohol or drug addiction. Sexual cheating can be an addiction as well. Monogamous relationships are based on trust. Once the trust is lost, we totally understand that it is difficult to trust again. Many of our cases are repeat matters because of this. A long term relationship can be harmed or destroyed once distrust is proven.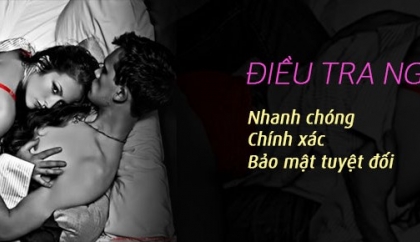 VDT understands human behavior and will recommend the best approach to investigate the cheating spouse. VDT uses a variety of methods to discover and expose the truth and find the facts about the infidelity. By use of visual surveillance, forensic investigation of computers and cell phones, examination of other physical evidence of cheating, background checks and other investigative tools, VDT will determine–and report–the truth.
Video Surveillance
Hidden Cameras
Computer Investigations
Asset Investigations
Electronic Debugging
Undercover Investigations
Lie Detection
Decoy Services
The Interview & Interrogation Approach
VDT understands the difficult and sensitive nature of infidelity and has the experience and expertise to uncover a cheater's lies. VDT always delivers the information to you in an understanding and sensitive manner. Our private investigators understand this situation better than anyone having handled thousands of investigations over the years. Since 1959 helping the victims of cheaters learn the truth that they deserve. Surviving infidelity is difficult but knowing the truth is why people turn to VDT's professional private detective services.
We discover the once impossible facts through our creative approach to each case. Years of investigative experience have given us the upper hand on getting the job done.
Call VDT Detective Services today at (+84) 94.368.2399 for a free, confidential, no obligation consultation.