Branch of Vietnam Information Supply Company Limited (VDT – Saigon Private Detective) was established on June 2, 2006, licensed by the Department of Planning and Investment of Ho Chi Minh City for 10 years. year old. Over the years with detective service with the most prestigious and oldest experience in Vietnam in the field of information provision.
P / v: On the occasion of the new year, the director of the detective company VDT gave PV the discussion about the direction of operation in the coming time. It is known that VDT Company has been licensed to operate in the field of providing information. This is a relatively new field and is considered sensitive. So, how has VDT Company trained staff?
Private detective VDT1 – Private detective will help the State manage the society better
Yes, the Branch of Vietnam Information Supply Company Limited (known as Saigon Detective Company VDT) is one of two businesses licensed to provide civil information services. Because this is a new and sensitive field of activity, in the course of operation, we have always tried our best to learn and study the provisions of the law for our activities. ensure legal safety and help customers.
Up to now, with their own enthusiasm, the leaders of VDT detective company with professional skills have built and successfully trained a team of young, dynamic, enthusiastic, responsible staff. Work. Our criteria for selecting employees are to have a good record, have no criminal record, have no negative financial problems, money … and have professional ethics. At the same time, they are also trained in the law to ensure the collection of legal, accurate and reliable information for clients.
Thanks to that, the detective office in Saigon – VDT has brought customers confidence, becoming a reliable partner of many customers in many fields. At the same time, thanks to the principle of absolute confidentiality of customers' information when using the service, the number of customers coming to hire detectives is more and more. In order to promptly meet the needs of customers, now VDT detective company has established in most major cities in the country such as Head Office in Hanoi City, Branch in Ho Chi Minh City, Office representative in Da Nang city and representative office in Hai Phong city.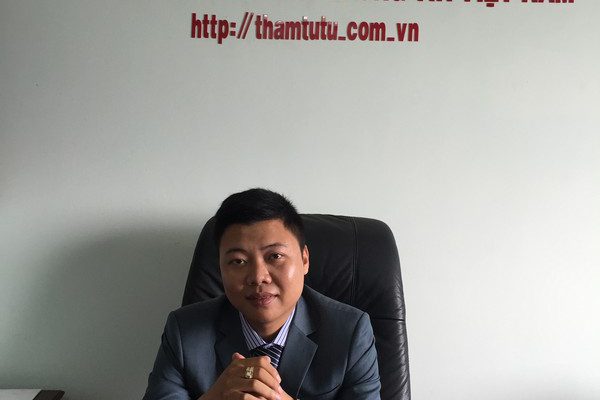 P / v: Every year Saigon private detective – VDT receives about how many requests for information? Among them are proposals to provide information related to private life secrets, business secrets … or to serve unfair competition intentions?
+ An average of each year about detective service in Saigon – For example, we receive about 1500 requests from customers and thousands of free consultation.
The main fields that customers require are to provide information about relationships related to marriage and family such as finding out about signs of infidelity by the spouse, solving problems arising in the marriage, accounting for about 30 %; requests related to children, finding contactors, and supervision of minors about 20% of requests; inspection of blood, DNA about 20% … Besides, there are other fields such as economics, market surveillance, research about counterfeit goods, fake products, internal theft … In general, which field is the company We also respond well to customer requests.
Among them, many customers also have requests to provide information that can serve bad intentions. We always keep in mind that we must operate in accordance with the law, and ensure ethics, so in these cases, we always consider carefully before deciding whether to sign a service contract or not. If you know that the request is clearly for bad intentions, then skillfully refuse.
P / v: There are still many mixed views about the provision of civil information that people call private detectives. As director of a reputable detective company in Saigon, how do you think the law should recognize this issue?
+ The need to find out information (according to legal limits such as parents to learn about their children, husband and wife learn about each other's relationships, enterprises find out who makes counterfeiters or counterfeiters I …) is a legitimate need, but people and businesses are not easy to do by themselves, and information provision services are born as a practical requirement.
From practical practice, I think that the authorities need to conduct surveys of people's needs, to find out if people need to know some information, do people need to use detective services, this will tell the facility whether it is necessary to recognize detective as a profession or not. 10 years – not a long journey, but also enough time to show that the information service of the VDT Detective Company is really necessary for the social life. In the coming time, I think that, when the legal system is more complete, detective should be recognized as a conditional profession to meet the actual needs of the people.
Saying like that does not mean allowing private detectives to act to provide information in all areas of social life, but only certain areas such as civil, economic. At the same time, there must be a specific and strict legal framework such as confidentiality, how to use information, what professional methods are used to collect information … I think that the recognition of this profession will for better state management, people and businesses enjoy better information provision services, as well as a tax-free budget.
p / v: Thank you very much!
PV (implementation)